Financial Planning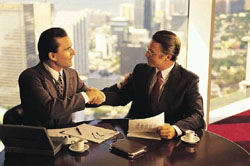 At TriCities Advisors we'll help you develop a retirement plan that addresses all of your concerns and works towards giving you the financial confidence and independence to focus on the things that matter to you.
Through careful understanding of your financial goals and objectives and an assessment of your risk tolerance; we then design an investment strategy and plan for you that will involve a diversified mix of different types of investments. We continually monitor experienced professional investment managers in the market place.
We then monitor the performance of each manager against their peers and make changes as necessary. Our only loyalty is to you, our client — not to any product or manager — and we will make adjustments when it is deemed beneficial to you. We provide access to brokerage investment, fee-based asset management, and planning for individuals, families, small business owners and professionals and businesses of all sizes. TriCities Advisors offers a combination of experience, knowledge, and exceptional service.
Whether you're planning for retirement, needing an income stream from your investments or investing for a child or grandchild's education, you need an advisor that understands your family's needs and cares enough about your goals to manage your money.
We'll conduct a comprehensive analysis of your current assets, savings and future income needs to determine whether or not you are on track for retirement.  If you are currently tracking for a successful retirement, we'll strive to enhance your current strategies in the areas of tax efficiency, investment strategy and estate planning.
If you are not on track for retirement, we'll help you identify the steps you need to take to get there.  These steps may include increasing your savings, changing your investment strategies, alternate pension strategies and perhaps working longer.